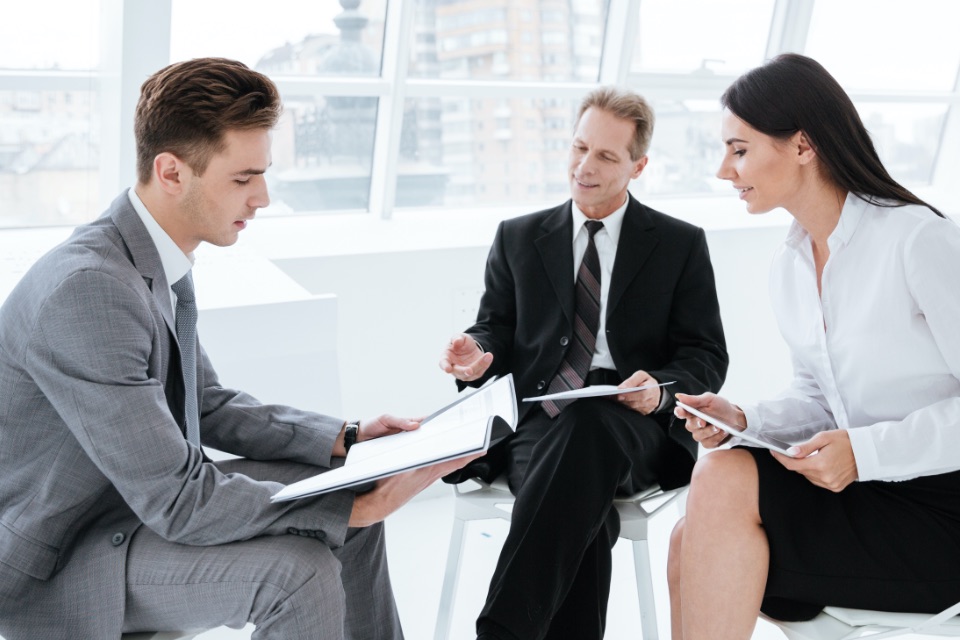 Successful Consulting – Our References 
In the past 25 years we have worked successfully for over 2.000 clients. Unfortunately, we are not allowed to list them individually, though, for confidentiality reasons.

Our clients range from small businesses to large international firms, including companies from all industries – with the following break down:
38% consulting technology
62% using technology, of this:

22% engineering
12% chemical / pharma / medical
11% finance / insurance
10% software manufacturer
8% retail
8% telecommunications
6% media
23% other
By the way: According to the employer rating website Kununu Vesterling excels in comparison with the sector and is rated as top company. Learn here about the experiences made by various candiates, that have applied via Vesterling.

We will gladly name references from specific industries for you to contact personally. Please contact our CEOs Martin Vesterling and Georg Ruëff for further information.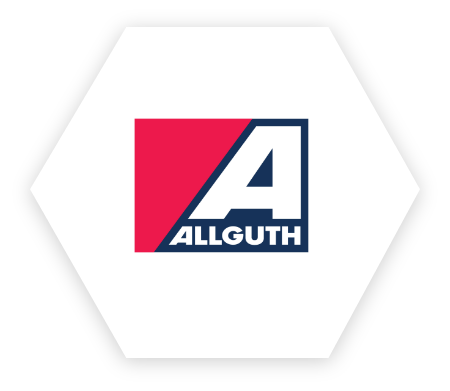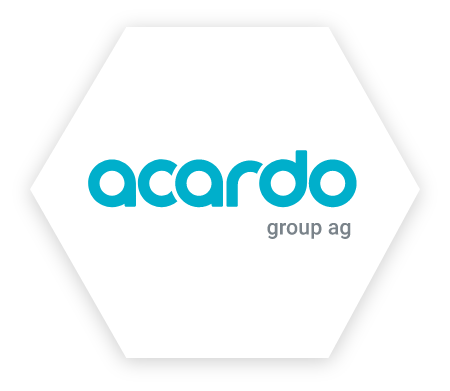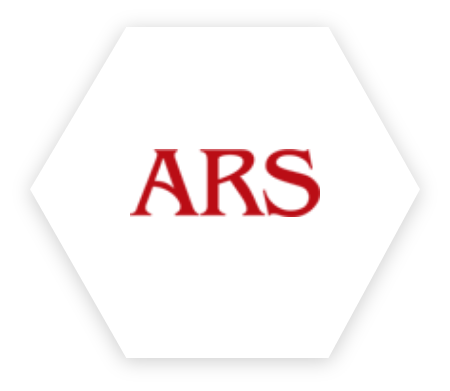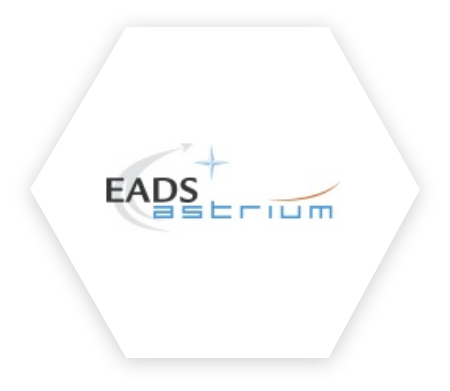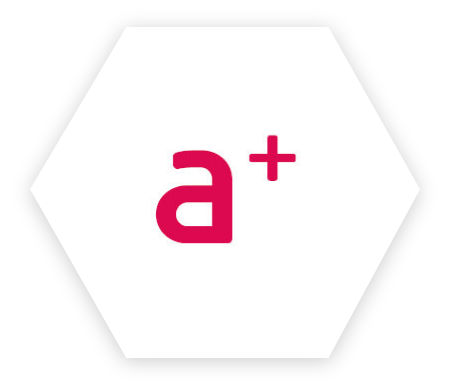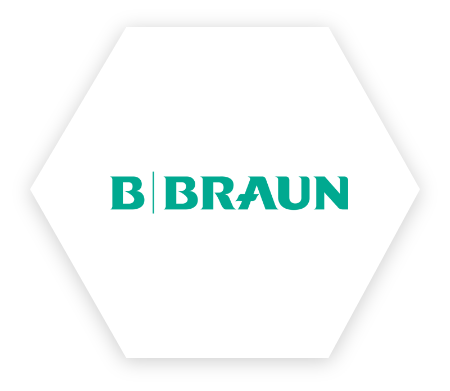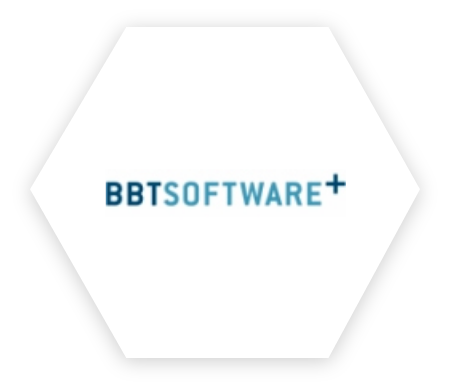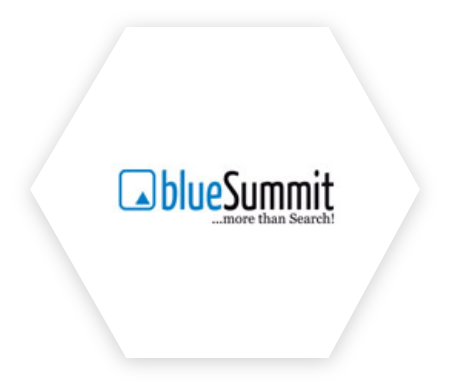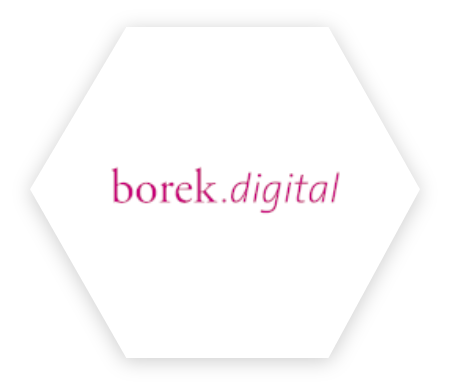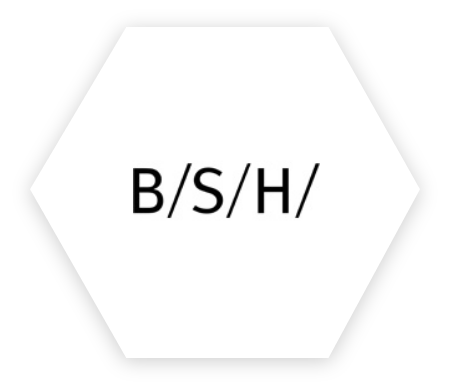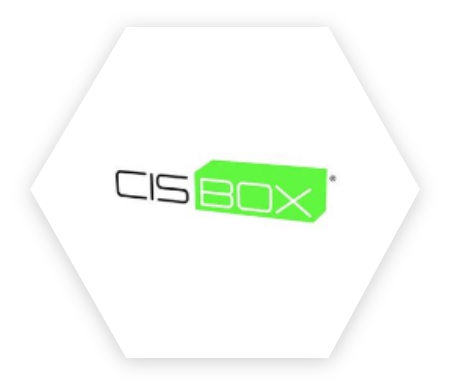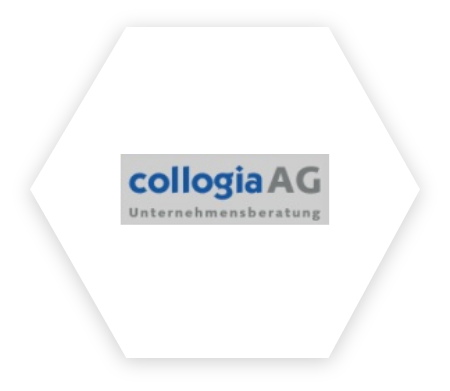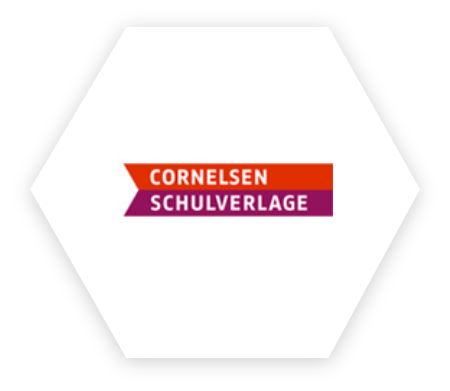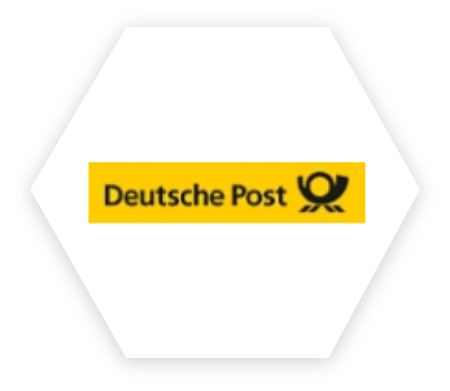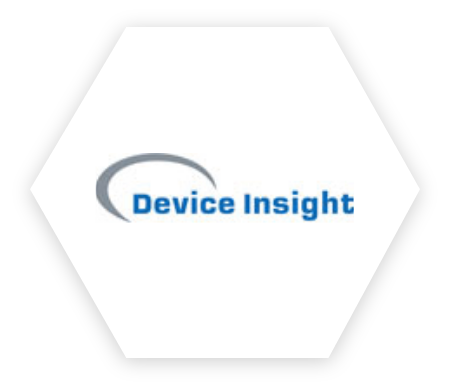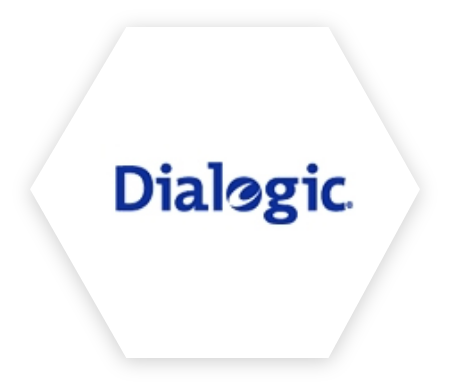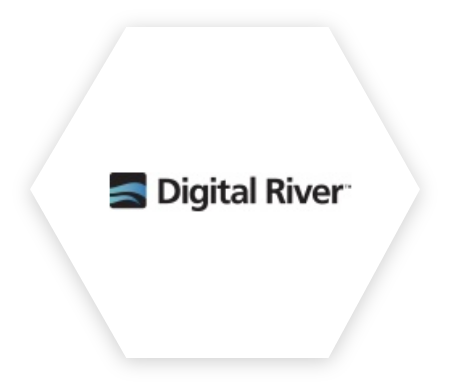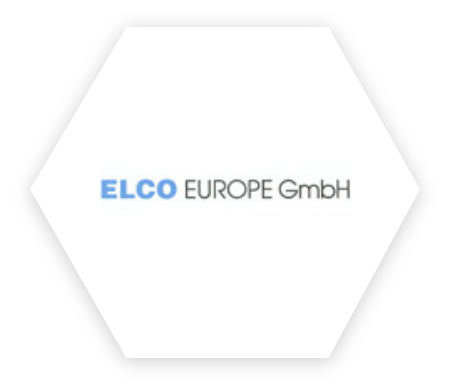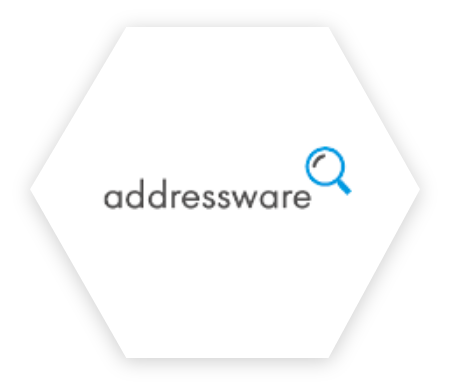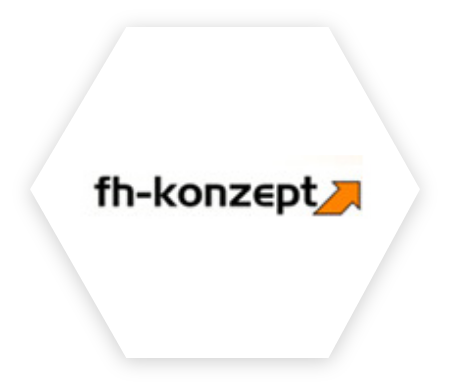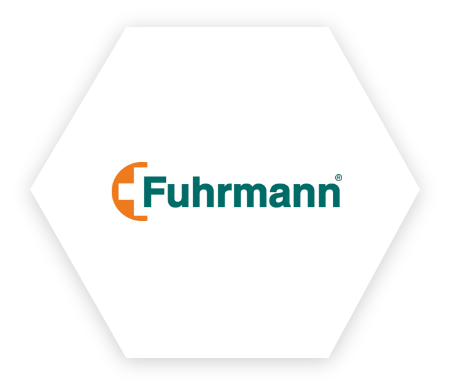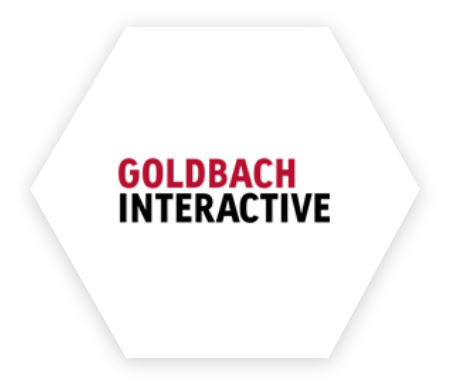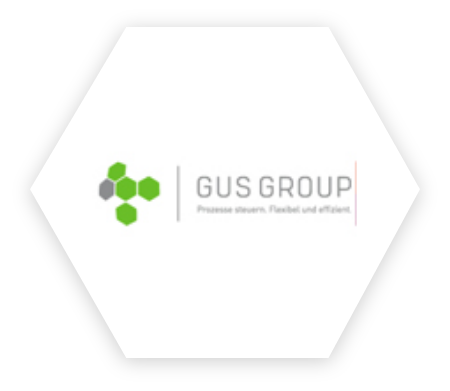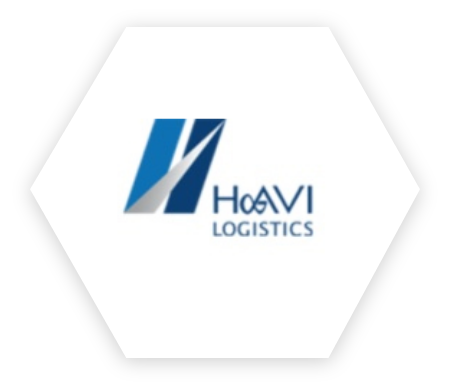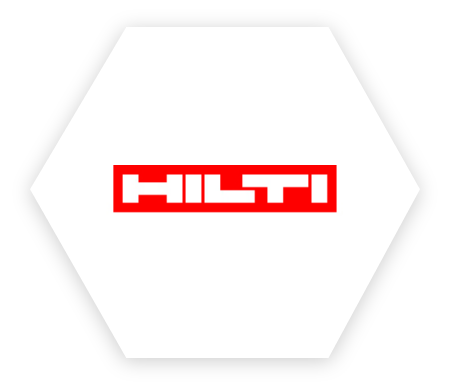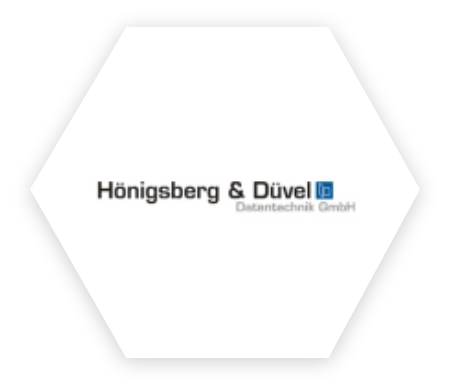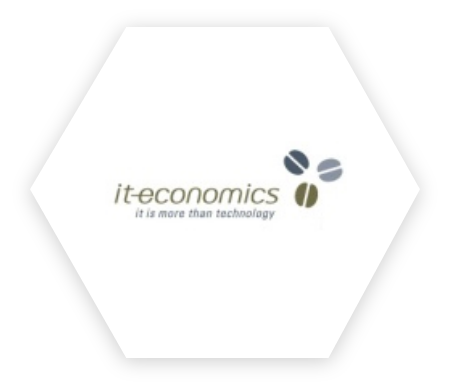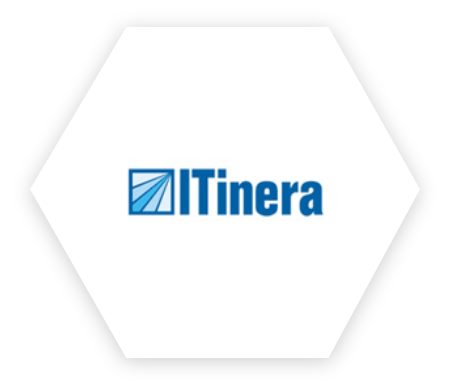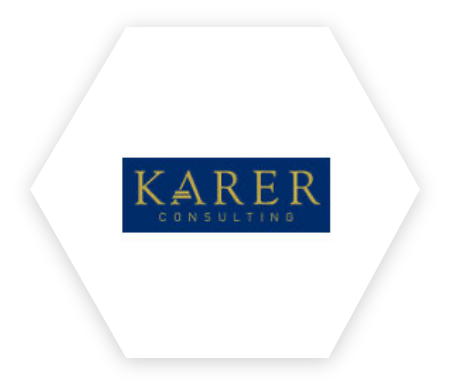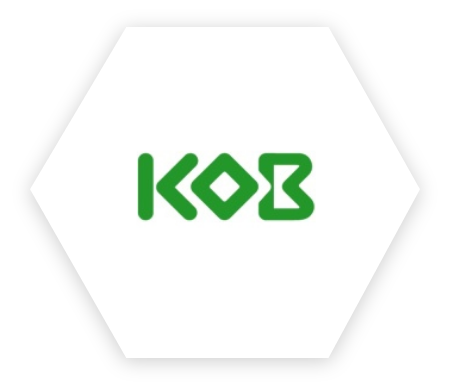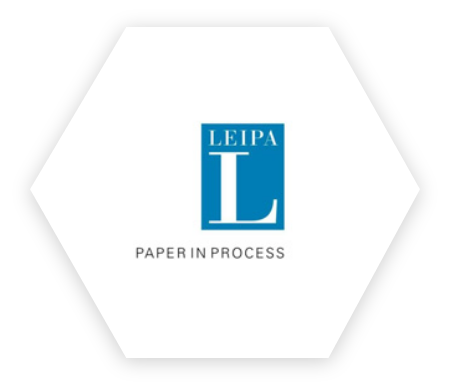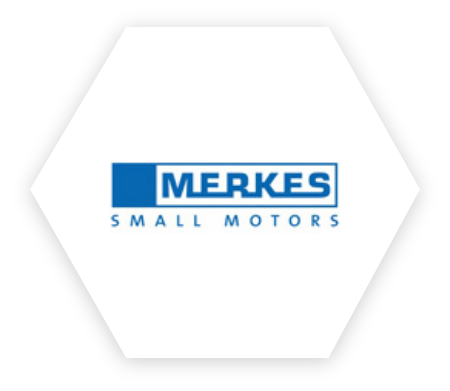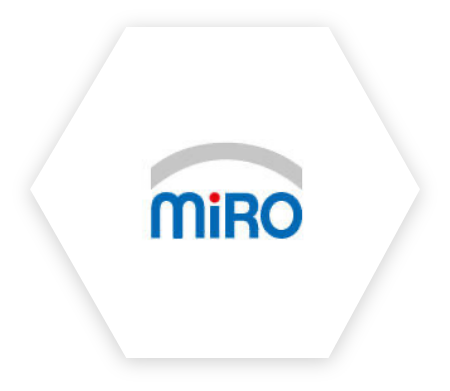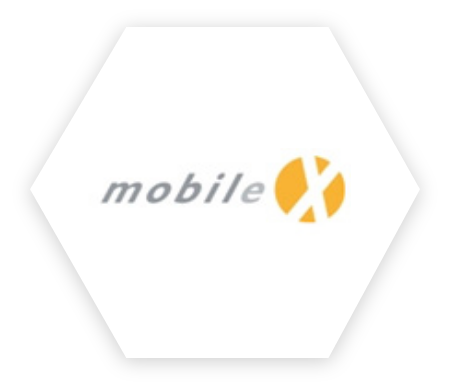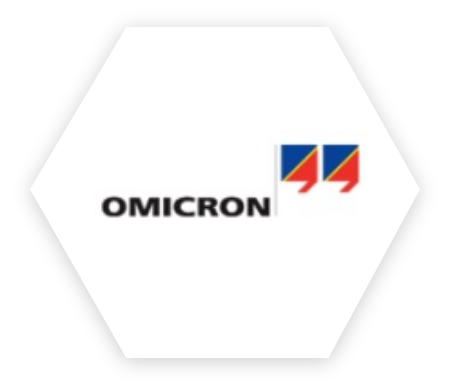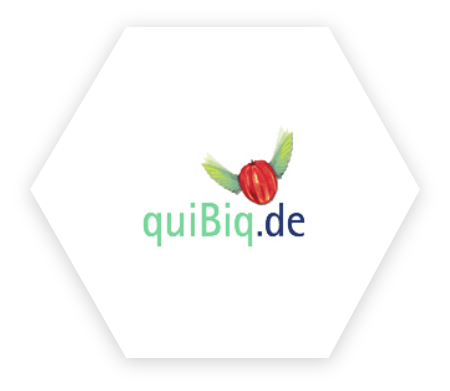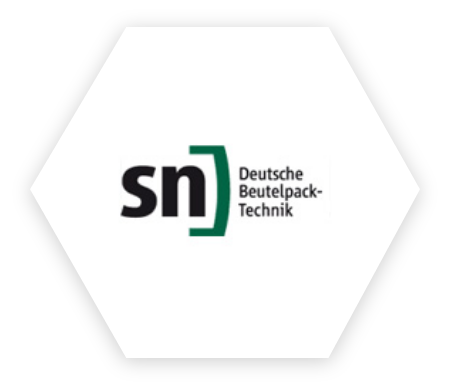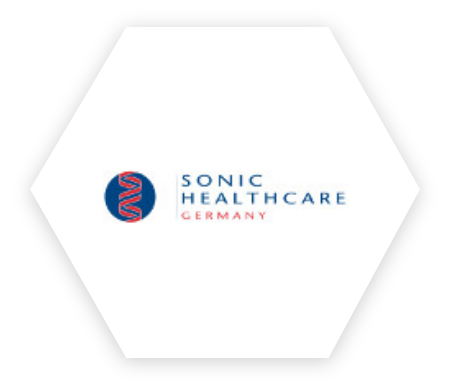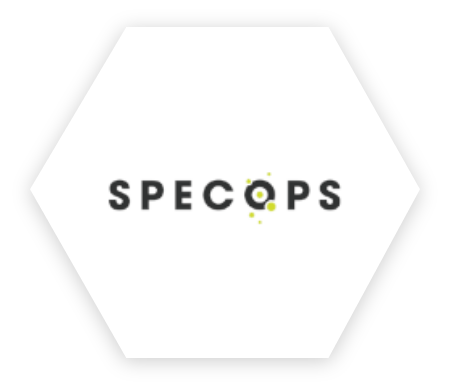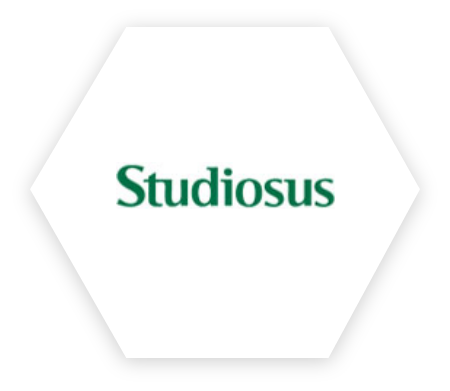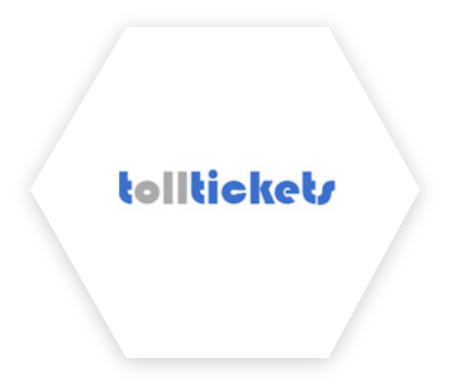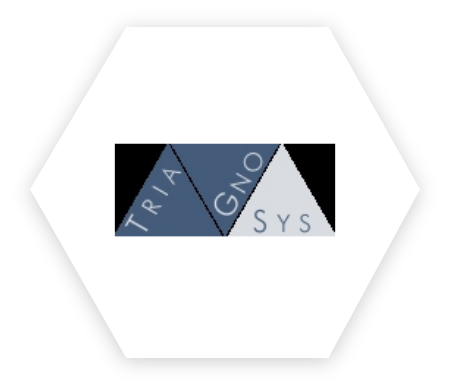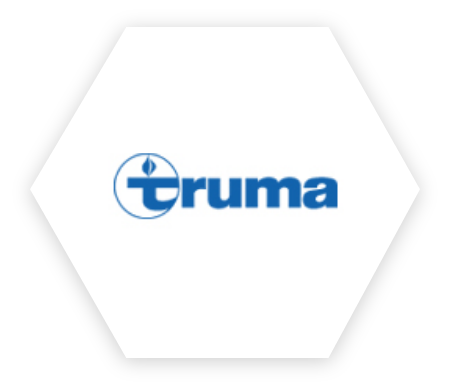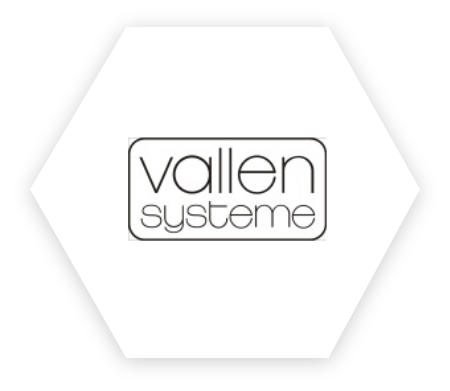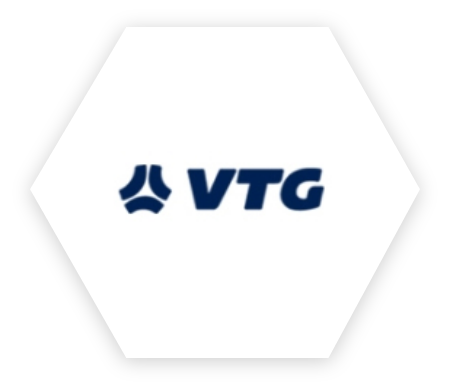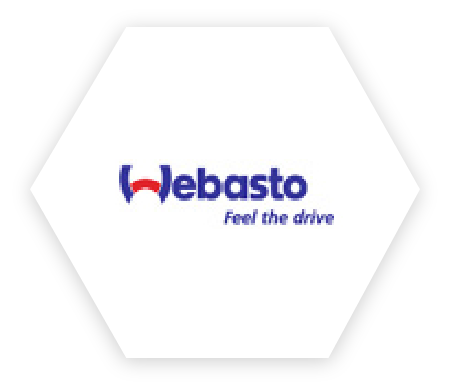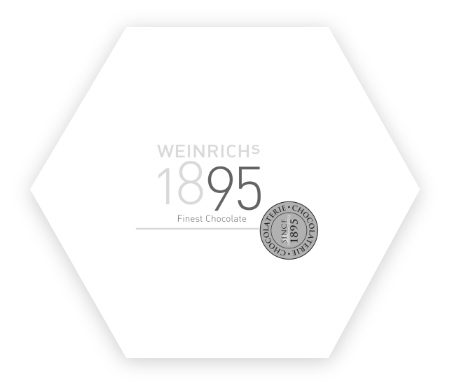 Allguth GmbH
ALLGUTH is a medium-size oil company with high regional awareness. We are owner-managed and operate gas stations, together with car wash, beverage stores and shops. Our decentralized and centralized IT systems have a high level of integration.

Vesterling understood what we wanted. The candidate proposals we received for our position were very interesting. We were able to decide on and employ a matching candidate very quickly. Therefore, we are happy with the development and the result of the professional cooperation and would like thank you.

We would gladly recommend Vesterling as a competent IT recruiting and human resources consulting company.

Rainer Mergell,
ALLGUTH GmbH
acardo AG
Our experience during the collaboration with Vesterling has been very good. Special emphasis should be put on the high quality of the preselected candidates. Furthermore, their consulting makes you feel in competent hands. Therefore, we would recommend working with Vesterling.
Dr. Bodo Kalthoff,
Head of IT,
acardo technologies AG
ARS Computer und Consulting GmbH
ARS Computer and Consulting GmbH is an IT and consulting company rich in tradition with extensive experience since 1992. Its headquarters are located in central Munich, the Bavarian capital. ARS supports customers by resolving individual, complex, professional and technical challenges. All this is based on multiple ARS consulting and solution competences in the fields of software engineering, software architecture and microservices, application lifecycle management, DevOps, hybrid cloud, API management and license management solutions.
The collegial atmosphere, exciting tasks and the professional trainings are three of the most important reasons why our employees are glad to work in our company.
Since 2011 Vesterling supports us in winning new and suitable employees. Our contacts really understand the personal and professional qualifications, we desire from our future employees. Thus we receive pinpointed profiles, that enabled us already to fill many vacancies with high-quality candidates.

Michael Arbesmeier,
Managing Director,
ARS Computer und Consulting GmbH
Astrium GmbH
With Vesterling's help we were able to fill a position in quality management, which had been open for a long time, within a few weeks. We would like to emphasize the close contact to our competent consultant as well as the quick and trusting collaboration. Due to this positive experience we will continue working with Vesterling to fill another position with challenging specifications.
autobahnplus A8 GmbH
We were very pleased to fill our vacancy for the position of "Financial Manager" within short time through the mediation of Vesterling. As a small unit, we rarely need to fill a position. Therefore, we were dependent on expert advice regarding the current market conditions. Vesterling's support and selection perfectly matched our requirements and our expectations regarding the candidate's profile. We were able to find the ideal candidate in a very short period of time.
Hermann Wenzel,
Managing Director,
autobahnplus A8 GmbH
B. Braun GmbH
Since we had to fill a software position we recently approached Vesterling for the first time. After describing the requirements on the phone, we received a written summary from Vesterling. Only one (!) day later and in agreement with the candidate they sent us the profile of a very interesting applicant. After three more days, we conducted the first interview with the candidate.
The result was that this applicant started working for us exactly 3 weeks after my first contact with Vesterling. Honestly, we didn't expect such a quick response and, therefore, thank Vesterling for this extraordinary performance!
Regarding future positions, we will definitely fall back on Vesterling's professional competence and their huge network again.
Hans-Martin Lauer,
Managing Director,
B. Braun Medizinelektronik GmbH & Co. KG
BBT Software AG
BBT Software AG is an independent IT company. Our core competence is the development of complex and modern components for the core business of health and accident insurers as well as claims management systems for their customers.
At present, we have 41 employees and are looking for qualified specialists. To further extend our team, we count on Vesterling for professional support.
Blue Summit Media GmbH
In 2011 we assigned Vesterling with the search for a qualified web developer and were very satisfied with both the result and the cooperation.
Understanding our personnel requirements, the proposals and precise explanations Vesterling delivered turned out to be goal-orientated and unbureaucratic.
After only a few proposals we had found our new employee. We will gladly fall back on Vesterling's services again for future recruiting projects.
Blue Summit Media GmbH is a successful agency for international performance marketing focusing on search.
The agency plans, controls and optimizes SEA campaigns and realizes complex SEO strategies and sustainable affiliate and display marketing. Connecting performance oriented SEA & SEO campaigns and providing strategic consulting are the particular strengths of Blue Summit.

Ute Wörner
HR Manager
Blue Summit Media GmbH
borek.digital
Tradition – Innovation – borek.digital: This is what the group stands for. borek.digital is the worldwide market leader in the distribution of collectors' items and at the same time a family business with start-up flair.
In the challenging search for highly qualified IT specialists, Vesterling supported us very well. After a comprehensive, targeted briefing, we received candidate suggestions that were specifically tailored to our needs. We were very pleased with this pre-selection and also with the good support during the selection and contract process. We can recommend Vesterling without any reservations and look forward to a continued successful cooperation.
Manuela Nickel
Head of department for personnel development, recruiting and marketing
BSH Hausgeräte GmbH
We have been able to fill a vacant key position with Vesterling in a short period of time. The position required highly skilled expertise. Nevertheless a suitable candidate was found within a short time and a few proposals only. We are looking forward to further co-operation with Vesterling.
Christian Stelzmüller
Management of HR Development & Training (HRG-DLD)
BSH Hausgeräte GmbH
cisbox GmbH
In almost 30 countries, customers in the hospitality, healthcare and service industries rely on the established processes of cisbox GmbH. In addition to cloud-based BPaaS solutions for accounts payable automation, we also provide e-procurement, data management processes and business intelligence analytics. We automate your backoffice processes and offer you everything from a single source, from initial consultation up to configuration, installation and continuous after-sales support.
Vesterling AG has already assisted us successfully in recruiting for open positions in the past. And we continue to trust in this professional support for vacancies within our team. The successful recruitments confirm this.
For vacancies in the IT business, we recommend consulting by Vesterling AG.
Collogia AG
Collegia Consulting is an independent, medium-size consultancy focusing on the following areas of expertise: SAP consulting, project management, software development and pension management (corporate pension plans and lifetime accounts).
We're currently employing 63 permanent employees and are constantly looking for additional qualified specialists. We rely on Vesterling's professional support when it comes to searching new members for our team. The successful history of our cooperation confirms this decision.
We are looking forward to a good and trusting collaboration in the future.
Collogia Unternehmensberatung AG
Cornelsen Schulverlage GmbH
Due to the partnership with Vesterling we successfully resolved to fill an important executive position in a very tight market for applicants within impressively short time.
We owe this to the precise comprehension of our requirements, the excellent approach and selection of candidates in a very difficult environment and the reliable support and consultancy of Mr. Brömstrup.
We are highly satisfied and can absolutely recommend the consulting services of Vesterling.
Michael von Smolinski,
Executive director and CIO,
IT and organisational development
Cornelsen Schulverlage GmbH
Deutsche Post Com GmbH
As a subsidiary of Deutsche Post, Deutsche Post Com supports its customers with optimizing their business and marketing communication. As a full service partner for well-known enterprises we develop and operate innovative solutions for the integration of electronic and physical communication. Our goal: excellent quality and utmost security with maximum flexibility – invented and implemented by visionary people.
In order to quickly reinforce our software development division, Vesterling supported us for the first time and was very successful. The professional and purposeful approach that could be integrated perfectly into our recruiting process deserves a particular mention. The requirements of the vacant positions were interpreted very well Therefore, the proposed candidates met our expectations to a high extent.
We are looking forward to the future cooperation and would recommend Vesterling without restrictions.
Frank Egger,
Head of Software Development,
Deutsche Post Com GmbH
Device Insight GmbH
Device Insight is one of the leading providers of remote service solutions (M2M) for plants, machinery and devices. Market-leading companies in more than 15 countries successfully use Device Insight solutions, including industries like mechanical engineering, food and beverages, building services engineering, energy, medicine, street lighting and transportation.
Highly qualified IT experts are essential to our company's growth and success. We are very pleased with the quality of the candidate profiles and the individual preselection which was always oriented towards meeting our needs. We would highly recommend Vesterling and look forward to further successful cooperation.
Stefan Hübner,
member of the general management,
Device Insight GmbH
Dialogic Deutschland GmbH
Dialogic – formerly Eicon Networks – is an established IT provider of open system platforms for convergent language and data networks. Their communication products are market leaders and are used by service providers, integrators and ISVs (independent software vendors).
The IT and telecommunications industry mostly searches for highly specialized profiles. That's why Dialogic gladly falls back on Vesterling's competent and reliable assistance when it comes to the recruitment of suitable candidates.
We are very pleased with the long time collaboration with Vesterling and especially value their broad expertise in the IT industry during our selection process.
Katja Deinet,
Human Resources Manager,
Dialogic Germany GmbH
Digital River GmbH
We have successfully and repeatedly used the services of Mr. Vesterling and his team in the past.
While the quantity of profiles we receive is often small, the quality is excellent and the profiles match our requirements to a high degree. With Vesterling's help we were able to win several qualified new employees.
The establishment of a local office in North Rhine-Westphalia deserves a particular mention.
Dirk-Stefan Droste,
Human Resources Coordinator,
Digital River GmbH
ELCO Europe GmbH
The first contact with Vesterling arose in May 2011 due to a couple of vacant job offers in different areas. Despite intense research and assignment of various consulting agencies, no qualified candidates could be found.
Shortly after having contacted Vesterling, the responsible consultant visited us in order to get an impression of our company and the vacant job offers.
Within a short period of time the first candidates, well qualified and thoroughly interviewed, were introduced to us. Despite the difficult general situation of the employment market, the vacancies could be filled soon.
The cooperation proved to be very convenient and unbureaucratic, leading to our will to gladly use the expert knowledge and the qualified advice of Vesterling again. Therefore we recommend Vesterling as a recruiting and human resources consulting agency.
Cornelia Schöneberg,
Head of Human Resources,
ELCO Europe GmbH
ESW Software Warda KG (GmbH & Co.)
ESW is a second-generation, family-run, innovative software company based in Hamburg. Its product family addressware supports all processes related to the topic of data quality. The area of application ranges from integration in current online scenarios and all forms of backend systems to the creation and support of complex customer databases. Security, stability and quality are always guaranteed.
The reliable and trusting form of cooperation convinced us to seek the support of Vesterling AG. Especially in times of very scarce resources, it is very helpful that Vesterling AG can also provide on-site support in Hamburg. This, coupled with the clear focus on the IT market, were the decisive arguments for us. We are more than satisfied with the result.
Marc-André Warda,
General Manager,
ESW Software Warda KG (GmbH & Co.)
fh-konzept GmbH
Due to Vesterling's tailor-made and competent placement we were able to fill an open position in our software engineering team within a few weeks. Prior to this, we had been looking for a suitable candidate for a long time.
We compliment the people skills and professional expertise of the Vesterling consultants.
Walter Hagenmayer,
CEO,
fh-konzept GmbH
Fuhrmann GmbH
Fuhrmann is an owner-run medical products company based in Much near Cologne. Since 1978, more than 160 employees at three locations in Europe have been manufacturing and distributing a high-quality range of classic dressing materials, surgical and care sets as well as single-use instruments. As a system provider, we are a competent partner and consultant for clinic purchasing groups, hospitals and outpatient facilities.
We have little experience in contracting HR consultants and have filled most of the vacancies ourselves in the past. For the filling of the position of the Head of IT, we cooperated with Vesterling for the first time and were able to use their large network as well as their technical expertise to fill the vacant position with a perfect fit. The selection of candidates, the thorough feedback after interviews and the extremely rapid communication are particularly noteworthy. We can absolutely recommend Vesterling as an HR consultancy.
Björn Groß
Head of Finance/Personnel
Fuhrmann GmbH
Goldbach Interactive
In our search for qualified online marketing specialists Vesterling has given us active and competent support. Although we had very specific demands and are located regionally, qualified and suitable candidates were presented in a short time. Thanks to Vesterling we were able to attract two highly qualified and motivated new employees so far and hope for further support.
Goldbach Interactive is a successful performance marketing agency located in Konstanz and a subsidiary of the Swiss Goldbach Group. The scope of services includes – next to SEO and SEA – online display advertising, web / app development and conversion optimisation. With its extensive know-how in web / app development and its linking of the various online marketing channels the agency provides comprehensive advice and support for campaigns, websites and webshops.
Danica Künitz
Manager Marketing & HR
Goldbach Interactive (Germany) AG
GUS Deutschland GmbH
The partnership with Vesterling has been existing for several years. The application documents provided have always been complete and conclusive. Due to this specific preselection we have been able to fill many vacancies successfully.
Regarding the personal support service we can absolutely recommend Vesterling. In the future we will certainly continue to come back to Vesterlings services.
Robert Haepp,
Head of Development Center,
GUS Deutschland GmbH
HAVI Logistics IS GmbH
HAVI Logistics is "The Global Lead Logistics Provider" for the Food Service Industry and is responsible for a smooth distribution of food and non-food items. Over 5.000 employees in Europe supply the McDonald's restaurants and other costumers. HAVI Logistics IS GmbH is the corporate IT service provider of the HAVI Logistics Group. We provide all companies of the HAVI Logistics Group with the necessary hardware, software, staff resources and innovative and future-oriented concepts. Additionally, we implement highly demanding IT projects for the McDonald's system as well as other well-known companies.
Vesterling Consulting is one of our preferred suppliers when it comes to recruiting. Vesterling is a flexible partner who is able to act fast. We will gladly continue to collaborate with Vesterling to fill our future IT vacancies.
Gunnar Koster,
Senior Manager Human Resources,
HAVI Logistics IS GmbH
Hilti Group
Hilti Group is a leading construction and building maintenance company. Hilti is represented in over 120 countries around the world and has over 15.000 employees. The company operates production plants and research and development centers in America, Europe and Asia.
Knowledge and qualification are the basis, personality is crucial for success at Hilti. Specific knowledge and skill is the requirement to master a task. The decision to employ someone is based on the individual personality of the candidate.
Due to the long cooperation with Hilti Vesterling knows and understands Hilti's corporate culture and their requirements concerning candidates.
Hilti Group
Hönigsberg & Düvel Datentechnik GmbH
Hönigsberg & Düvel Datentechnik GmbH is an IT service provider of the latest generation. Our company has grown steadily over the last couple of years – despite the negative trend in the IT sector. We currently have 550 employees at various locations.
When looking for experienced specialists for our various departments we received energetic, goal-oriented and at all times competent support from Vesterling.
You excellently preselect potential candidates which is an extremely positive factor and definitely worth mentioning. It makes our everyday work considerably easier. We are looking forward to working with you again.
Claudia Siegert,
personnel officer,
Hönigsberg & Düvel Datentechnik GmbH
it-economics GmbH
As an independent IT consulting company with high quality standards
it-economics GmbH advises well-known names in banking, international insurance corporations and top IT service providers.
Vesterling is successfully supporting us in our search for new qualified employees.
Our experience with Vesterling is positive throughout. We would like to emphasize the straightforward cooperation and communication, the attentive and competent contact, the immediate and efficient exchange – simply a great service we would recommend without hesitation!
Jana Schmidt,
Human Resources Management,
it-economics GmbH
ITinera projects & experts GmbH & Co.KG
ITinera projects & experts GmbH & Co.KG is a medium-sized IT Consulting Company specialized in planning and implementation of projects regarding the development and implementation of IT solutions, in particular in the field of risk management, for banks and financial service providers.
Vesterling has helped us to find the most suitable professionals in this highly competitive sector. We appreciate, that candidate profiles from Vesterling are extremely high quality and custom-fit.
We are glad to have Vesterling as an expert partner at our side and are looking forward to continuing this very good cooperation also in the future.
Tina Herbert
Senior Recruiting Specialist
Karer Consulting AG
It is only recently that we started to work with Vesterling. In a very short time, Mr. Rueff from Vesterling succeeded in understanding our demanding requirements and in providing us with well-fitting candidate profiles for our vacancies. In doing so, we primarily value his honest and transparent communication. As a result, a close contact has developed which is characterized by mutual trust and open feedback. We look forward to further joint projects.
Larissa Kersten,
Human Resources,
Karer Consulting AG
Karl Otto Braun GmbH & Co. KG
KOB is the biggest Original Equipment Manufacturer (OEM) for elastic special textiles for the health sector worldwide. Our network of suppliers and manufacturers compasses 2.000 employees in Germany, India and China, of which 750 work in Wolfstein / Rhineland-Palatinate.
In 2009 we first took advantage of Vesterling's offer – and were satisfied right away. Due to the accurate preselection of candidates we were able to keep the recruiting process short and simple and to focus on the strong candidates.
Would we work with Vesterling again? Anytime.
Michael Bohrmann,
Human Resources Manager,
Karl Otto Braun GmbH & Co. KG
LEIPA Georg Leinfelder GmbH
LEIPA Georg Leinfelder GmbH is member of a group of companies focused on paper production. Currently, the group has a workforce of nearly 1.500 employees.
In the course of an ERP project we had to appoint a new IT manager. In retrospect, the recommendation to collaborate with Vesterling was very helpful. Their professionalism in realizing the task and the speed at which qualified candidates were presented have convinced us completely and led to success in a very short time.
We are very satisfied with the cooperation and will, without doubt, continue the relationship in the future. We recommend Vesterling as IT recruitment agency.
Dieter Kuchenbauer,
HR Manager
LEIPA Georg Leinfelder GmbH
Merkes GmbH
Merkes GmbH is a successful family-owned company engaged in electrical drive technology. As a medium-sized company we are primarily focused on engineering and distribution of energy-saving motors meeting the IE4 standard and cutting-edge synchronous servo motors.
With the assistance of Vesterling and their well targeted proposals we were able to fill a key position in our company within a short time. We considered ourselves as well advised especially as a medium-sized company with a European scope.
Dipl.-Oec. Andreas Merkes,
Managing Director,
Merkes GmbH
MiRO Mineraloelraffinerie Oberrhein
We have had very good experiences with Vesterling. We had a difficult IT position to fill and the feeling of working with very competent partners right from the start. After a short telephone interview, we immediately received valuable tips on adapting the requirements and our job advertisement. Within a few days we received suitable profiles and were able to hire a new employee in a very short time.
In summary we can say: very competent, fast and targeted, uncomplicated and very successful.
We will therefore be happy to work with Vesterling again if required and can only recommend Vesterling to others.
Heidi Schultze
Personnel management
MiRO Mineral Oil Refinery Upper Rhine
mobileX AG
MobileX AG is one of the leading companies for mobile workforce management solutions in Europe.
Well-known companies as Deutsche Post AG, ThyssenKrupp, Melitta, Kärcher and others successfully use our solutions for thousands of their field engineers.
Vesterling supports us in an energetic, competent and goal-oriented way on our search for experienced specialists for our diverse domains. We are very pleased about the process and the results of this professional cooperation.

We can recommend Vesterling as a competent IT-recruitment consulting firm.

Hannes Heckner
Management Board
mobileX AG
OMICRON electronics GmbH
OMICROM is an international company offering innovative solutions in primary and secondary testing for the electrical power industry. By combining innovation, creativity and the latest technologies OMICRON became the global market leader in this sector.
Our employees take center stage next to our high quality standards. We are constantly searching for talented and committed employees and with Vesterling we have a good and trustful partner at our side.
The consulting services are professional and goal-oriented. The support is best described with the words quick and reliable. The suggested candidate profiles not only meet our requirements but also fit in with our corporate culture.
We are looking forward to continuing this successful cooperation.
Nadine Fritz,
Human Resources,
OMICRON electronics GmbH
quiBiq GmbH
IT specialists find IT specialists for IT specialists – an efficient concept.
Dr. Felix Weil,
CEO,
quiBiq.de GmbH
SN Maschinenbau GmbH
I would like to thank Vesterling on behalf of the executive management and the HR management of our company for its high-level advice and impeccable service. I would like to mention the following significant factors as excellent:


a very high professional expertise – especially of Mr. Vesterling – down to every detail of the job description;
very fast response times to our questions and in presenting suitable candidates;
a continuous optimization process within the duration of the candidate search due to appropriate iterative steps between Vesterling and our specialized staff and
reasonable and constructive advice for our employer branding and our way of addressing candidates.
These points have been the basis of a very stringent recruiting process for this downright expert position in a company that is not located in a classical metropolitan region!
I would like to express our sincere gratitude for this effort. Our new colleague has started his first workday last week. We will surely mandate you again!
Dr.-Ing. Christian Kettler
General Manager / COO
SN Maschinenbau GmbH
Sonic Healthcare Germany
Sonic Healthcare is an international healthcare company focused on delivering quality, independent services in medical diagnostics and multidisciplinary medical practices. Our services in Germany include the full range of laboratory medicine from microbiology and cytology to human genetics, occupational medical services and clinical studies. Our company is structured as a decentralised federation of medically-led practices. The headquarters of Sonic Healthcare Germany is located in Berlin. Worldwide, we employ more than 30,000 people in Australia, New Zealand, the United Kingdom, Germany, Switzerland, Belgium, Ireland and the USA.

Vesterling AG has given us excellent support in the search for highly qualified personnel in the development of medical process-oriented software in our German eHealth department. We especially liked the good preselection of the candidates, so the internal effort for conversations and recording of profiles could be greatly reduced.
We can highly recommend Vesterling as a competent IT HR company.
Sascha Lüdemann
eHealth Manager
Sonic Healthcare Germany
Specops AB
Specops Software is the leading software provider of password management and authentication solutions. We are headquartered in Stockholm, Sweden and we have offices in US, Canada, UK, and Germany.
Since 2018 Vesterling has supported us with recruitment of several employees for our German operations.
Vesterling has always understood our needs and has very quickly provided good candidates. They have also been very receptive for our feedback.
I will use Vesterling for our next recruitment in Germany so I can happily recommend Vesterling to others.
Dan Andersson
SVP Global Sales

Studiosus Reisen München GmbH
Studiosus is the leading provider for educational journeys in Europe. For more than 50 years we've been arranging holidays focusing on the special features and secrets of foreign countries. Today our offer includes more than 100 countries worldwide.
In order to expand our web development team we authorized Vesterling with the recruiting, since we'd been looking for a new employee on our own for a long time. We were able to fill the vacancy after only a few candidate proposals. The cooperation with Vesterling was at all times very professional and uncomplicated.
We can highly recommend Vesterling as an recruiting partner for IT positions.
Peter Bauer
HR Manager
Studiosus Reisen München GmbH
tolltickets GmbH
Vesterling has been an essential partner in our search for qualified IT staff in times of a serious skills shortage in our industry. Despite the difficult general market situation, Vesterling succeeded several times in presenting us a large pool of suitable candidates, enabling us to choose the appropriate employee.
Vesterling is outstanding for its high level of professionalism and reliability. We would gladly recommend Vesterling to anyone. A particular highlight of Vesterling was the technical preselection of candidates to the respective job profile. This has enabled us to fill our vacancies quickly and effectly in the follow-up.
Peter Selmayr,
General Manager,
tolltickets GmbH
TriaGnoSys GmbH
For innovative high-tech projects TriaGnoSys is constantly looking for ambitious, enthusiastic and energetic top employees who want to be part of key projects. With this goal we like to fall back on the support of Vesterling since they are able to propose suitable candidates very quickly. Without exception, the profiles and personalities all match the posted position. The individual service and support for the candidates as well as for our company is excellent.
We are looking forward to continuing the successful collaboration in the future.
Axel Jahn,
Managing Director,
TriaGnoSys GmbH
Truma Gerätetechnik GmbH & Co. KG
In 2003 Vesterling sent us the profile of a candidate who is still working for us as a development engineer. The cooperating was at all times pleasant and we will gladly contact you again.
Karin Schmidt,
Head of Human Resources,
Truma Gerätetechnik GmbH & Co. KG
Vallen Systeme GmbH
We are a small, expanding family business offering very specific measurement equipment on the global market. Experience has taught us that winning highly qualified employees who are also "a good match" on the personal level, can be a very tedious and extremely time-consuming process.
Therefore, we turned to Vesterling for advice for the first time when we had to urgently fill three positions. To make a long story short, we are more than satisfied: the suggested candidates were well chosen, the positions were filled within a few weeks and the support and consulting was unbureaucratic and highly professional.
From our point of view Vesterling's success fee is fully justified by the fast advance during the process and savings of in-house resources. We are looking forward to working with Vesterling again.
Hartmut Vallen,
CEO,
Vallen Systems GmbH
VTG Aktiengesellschaft
VTG AG is an international logistics service provider. We depend highly on the efficient and uninterrupted service of our IT systems.

We had worked with recruiting agencies before but they were unable to provide us with suitable profiles for several weeks. We were happy to test Vesterling's services. The collaboration was full of trust and pragmatic from the very beginning.
Since the consultant was a computer scientist himself, he knew what he was talking about. He was also able to interview the candidates very accurately and, as a consequence, provided us with well-selected profiles.
Additionally, their extensive network of IT experts makes the cooperation a lot easier. Therefore they have got a much better overview of the IT sector and its experts than non-specialized recruiting firms.
We will definitely fall back on Vesterling again when looking for IT employees.

VTG Aktiengesellschaft
Webasto AG
Webasto has been Vesterling's client for several years. The cooperation has been very successful. I would like to stress the impressively high quality and their competence in recruiting. Candidate profiles that include important details as well as a profound understanding of our corporate culture form the basis of this ideal collaboration.
Bernd Göllnitz,
Group VP IT,
Webasto AG
Ludwig Weinrich GmbH & Co. KG
For the past 125 years, chocolate art has been the main focus of the Herford-based family business. Founded as a cookie factory, Ludwig Weinrich GmbH & Co. KG has evolved to become the East Westphalian premium manufacturer of organic and fair trade chocolate of today over four generations. The company's activities are based on the pillars of tradition, high standards and responsibility towards man and nature. Traditional values and visions of the entrepreneurial family are brought into harmo­ny with the demands of today's world. The family company's highest claim is to treat all participants along the value chain with respect, to promote social projects and to protect the environment for future generations in a sustainable manner.
To strengthen our team, we have drawn on the competent experience of Vesterling when filling the position of "IT Department Manager". Vesterling excels in a target-oriented and transparent way of working, which enabled us to design an efficient recruiting process. The pre-filtered list of candi­dates contained high quality profiles that fully met our requirements for the vacant position. As a result, we were able to recruit a suitable candidate in the highly competitive market for specialists.