Executive Search – The Vesterling-Method
Vesterling carries out Executive Search mandates using an established method with several phases. The Vesterling-Method is a comprehensive approach consisting of 4 phases and 16 predefined sub-processes which were developed on Best Practices in recruiting and HR consulting. The Vesterling-Method guarantees the high quality of our Executive Search results.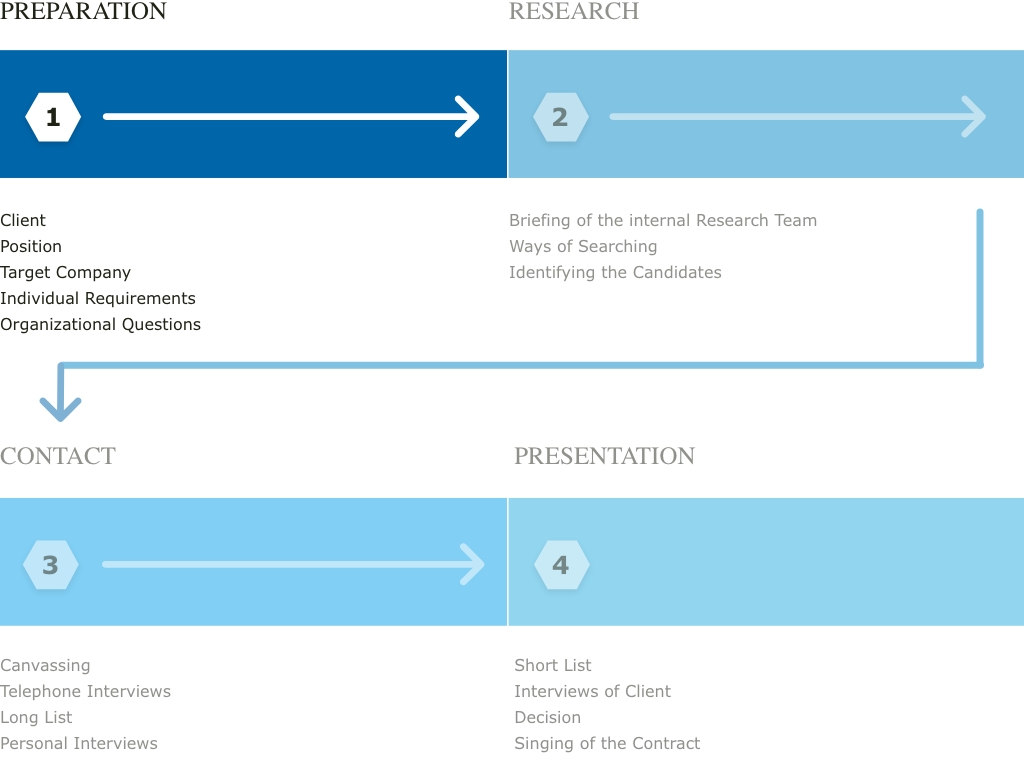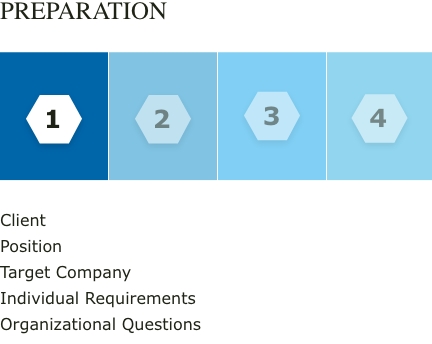 1. Preparation
Through an intensive preparation phase we gain an understanding of the client's specifics before we tackle the special requirements of the position. This information is incorporated in our search pattern to find target companies that we believe employ future candidates.
The Vesterling-Method will then be customized to your individual requirements and all organizational questions concerning the process will be clarified.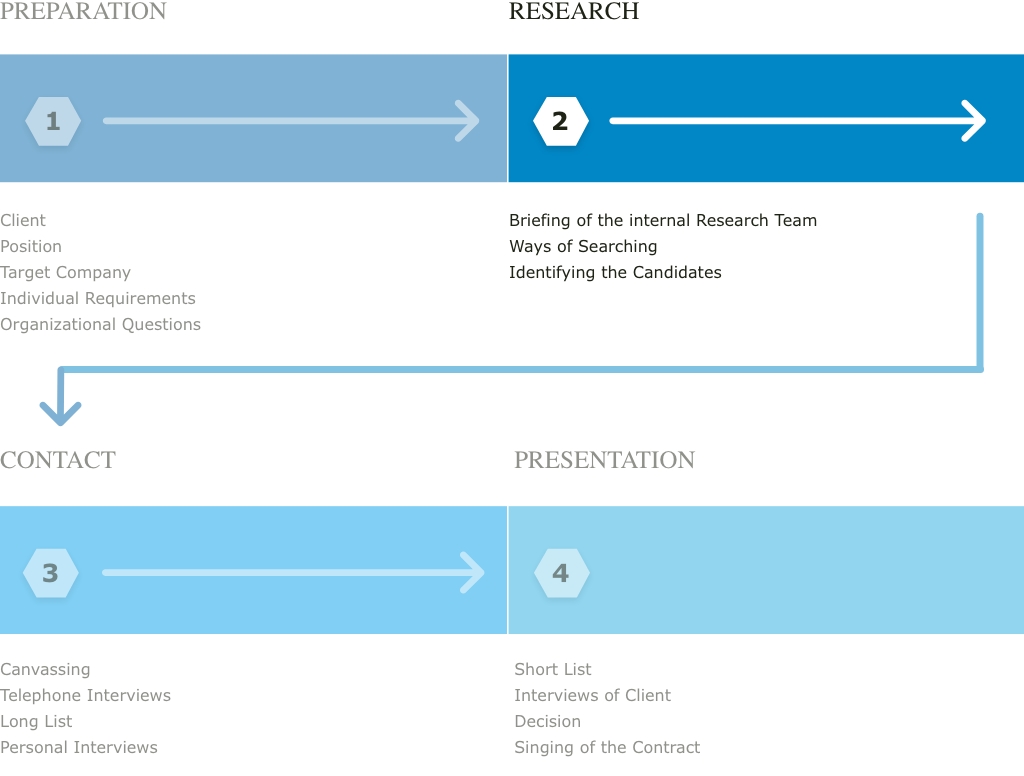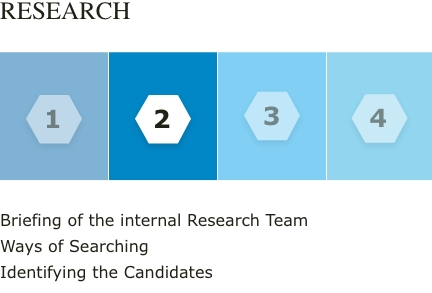 2. Research 
Our in-house research team receives a detailed briefing of the results accumulated during the preparation phase. Suitable candidates are identified via direct calls, personal networking, our own extensive database as well as social media and further search methods.
The outstanding quality of our research results is achieved by the fact that this entire process is carried out independently. No subcontractor or third parties are hired, thus ensuring the confidential handling of all sensitive data.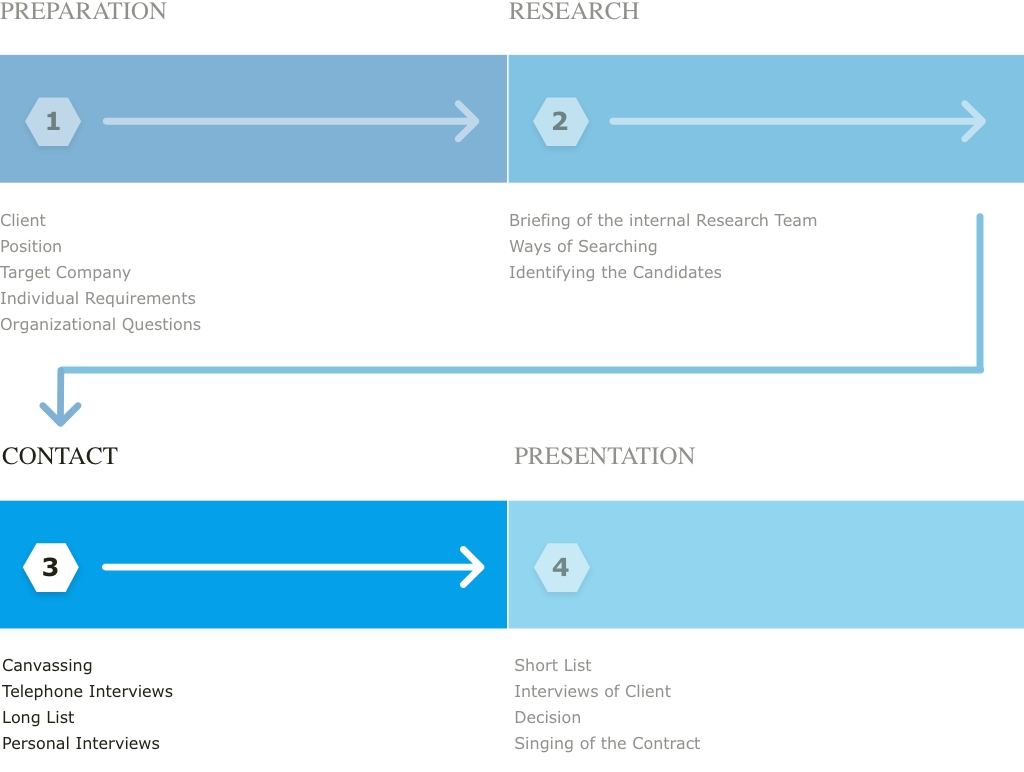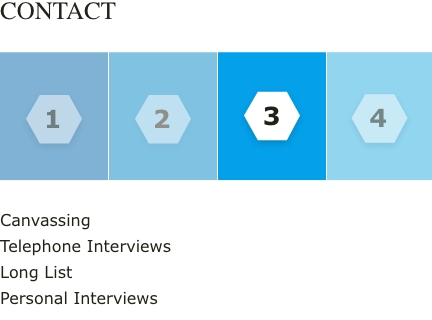 3. Contact
Via direct search, our research specialists approach the identified candidates in order to clarify their individual career plan and readiness to change jobs, arouse interest in the position and agree on the further proceedings with the required confidentiality. Initial telephone interviews take place with the candidates.
Our consultants then carry out intensive personal interviews with all suitable and interested candidates (long list) in order to evaluate both their professional and personal suitability. They create a detailed and comparable personnel profile for each candidate as a basis for decision-making.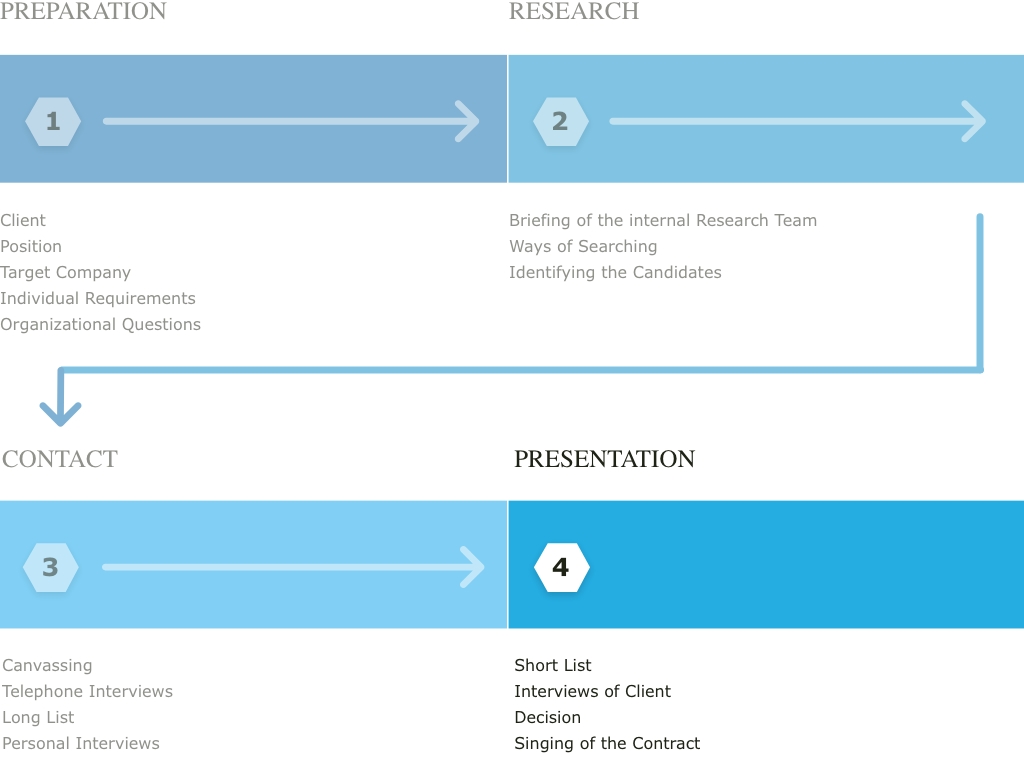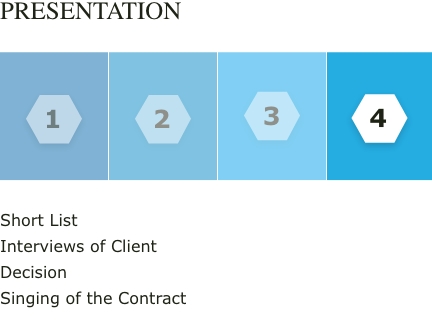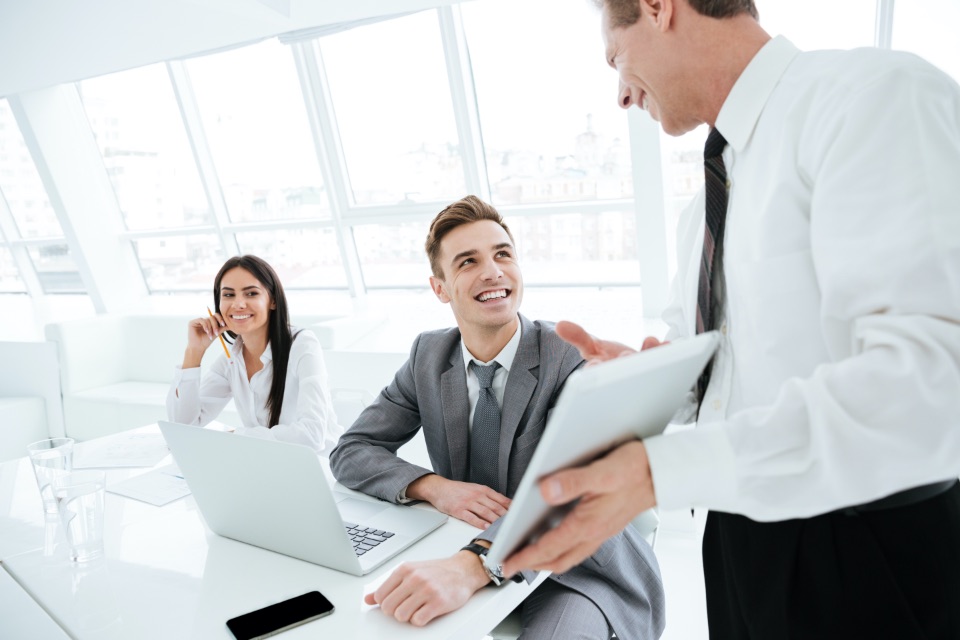 4. Presentation 
The results of the contact phase are presented to our business partners in the form of a short list. Candidates who satisfy our clients' requirements will be invited to a personal interview.
Throughout the entire process and up to the decision to employ a candidate, we provide you with help and advice and, if required, support you during the contract negotiations. Thanks to the Vesterling-Method we are able to fill your management position with the right candidate.