Digital Leadership & Selection
Leadership means motivating employees and retaining them for as long as possible. Managers have to be communicative. They have to integrate employees and, for the most part, lead them with their participation, but at the same time they themselves are evaluated. It takes resilience to withstand the pressure. For a company that selects managers, loyalty to the company and stamina are often relevant in addition to professional and personal aptitude.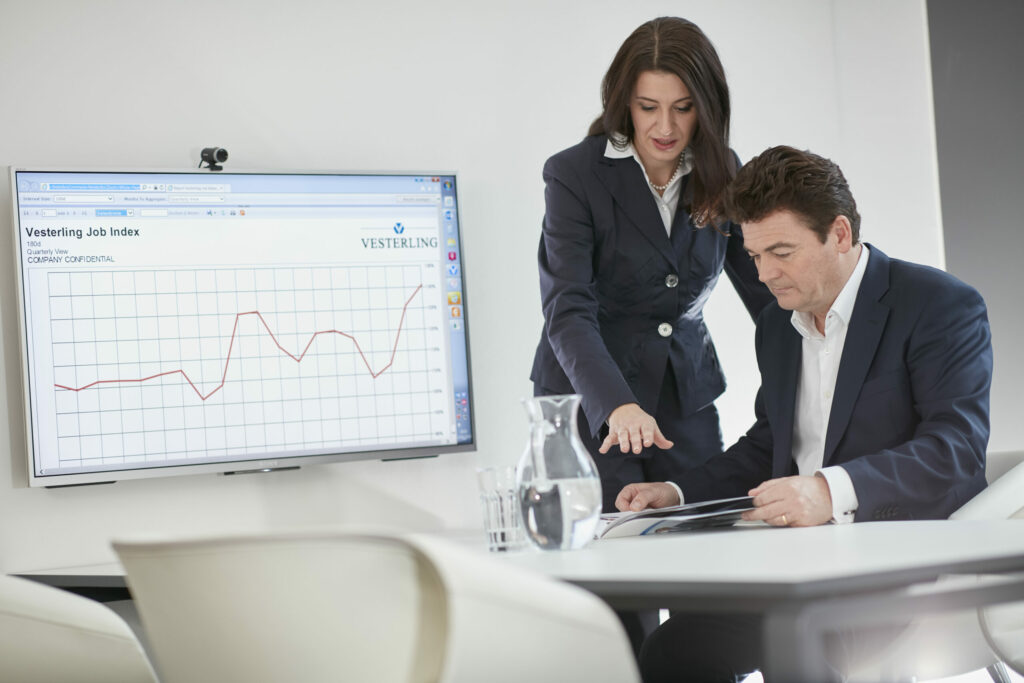 Executive selection
The most common mistake we see in executive selection is that due to a lack of talent, companies are promoting to executive level professionals who don't really want to or who can't fill the role and who then leave the company. With the help of solid leadership selection, you can proactively address this worst case scenario.
In executive selection, the importance of theories and models is gradually diminishing. Today, based on the broad psychological research on type theory and extensive competence models, there is a much greater tendency to limit leadership ability to a limited number of company-specific and required competencies and to focus on behaviors both demonstrated and expected.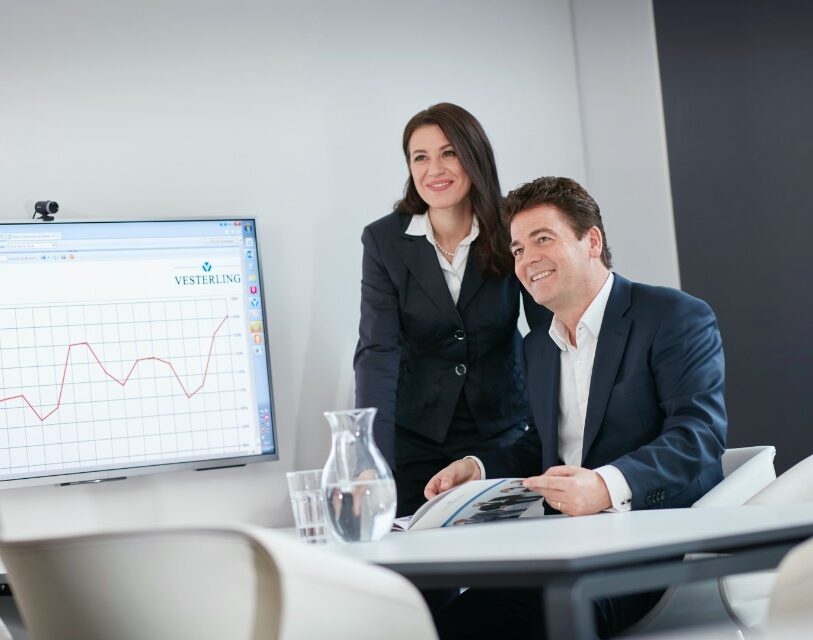 Executive Potential Analysis for Digital Leaders 
Vesterling's analysis of executive potential combines various methods and selection procedures tailored to the challenges facing the company. Depending on the client's wishes, we use interviews, behavior-oriented presentations and psychometric methods to ensure that the decision to fill management positions with the most suitable candidates is carried out. Our analysis of executive potential is focused on strengths, because numerous studies have proven that the orientation towards strengths and not deficits leads to the greatest leadership success. Vesterling helps to correctly assess the strengths of potential candidates, but also to identify areas of development for the individual participant.
Our Consultants for Executive Assessment, Dr. Eva Vesterling and Martin Vesterling, have together selected well over 1000 executives for companies. Since they themselves have been leading employees for many years, they not only know a wide range of methods, but are also aware of their predictive power from practical leadership work. This distinguishes us from many other personnel consultancies that have themselves not worked with the results of their selection.