Candidate testimonials
Vesterling enables outstanding careers:
Over the past 25 years as an HR consulting company, we have successfully recruited thousands of applicants to technology companies. Over the years many applicants grew with our help from a specialist position to a management position and finally to senior management.
Some opinions and impressions of the candidates who have applied via Vesterling can be found on the following pages.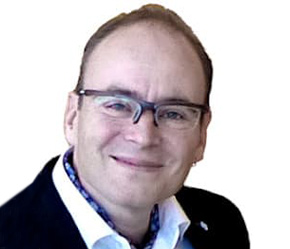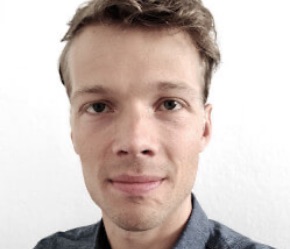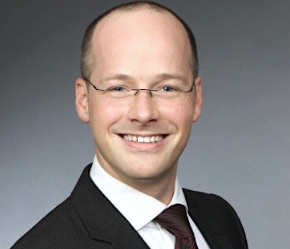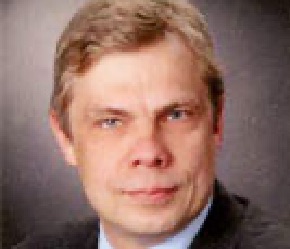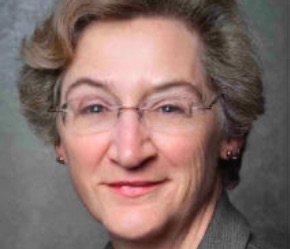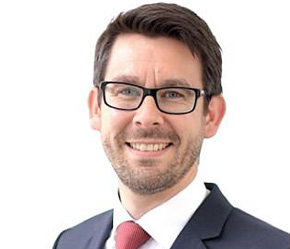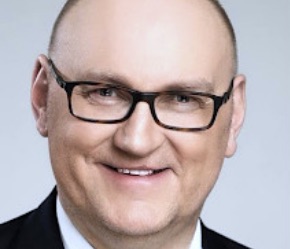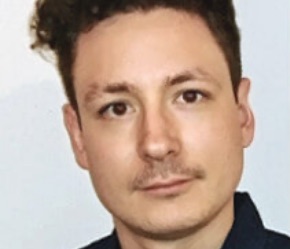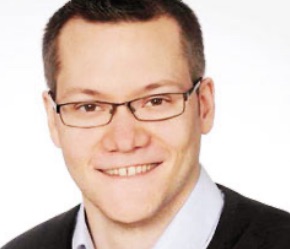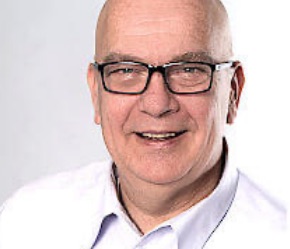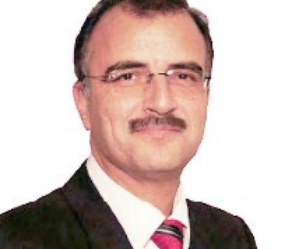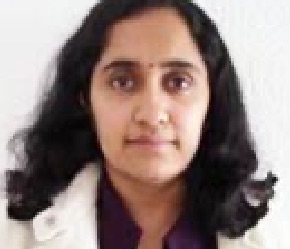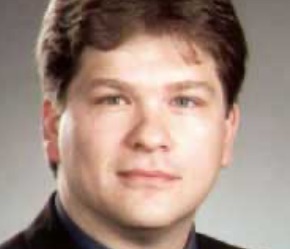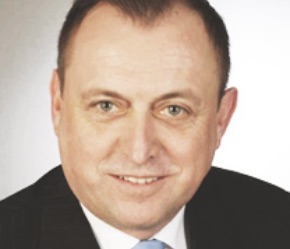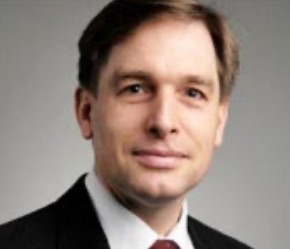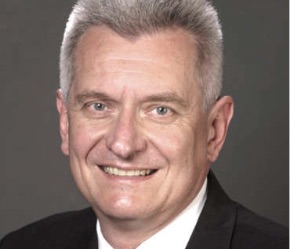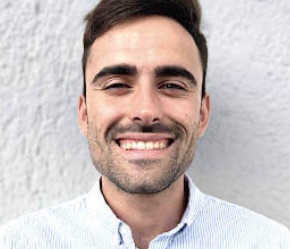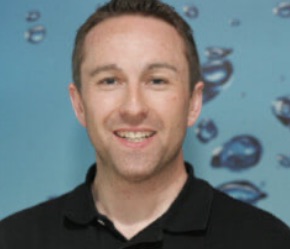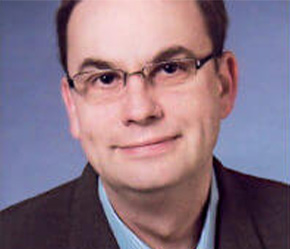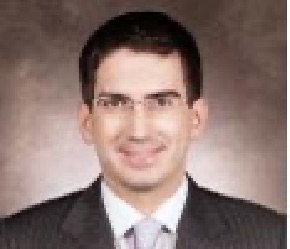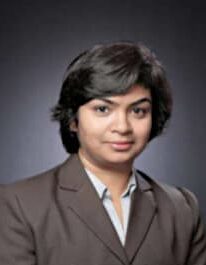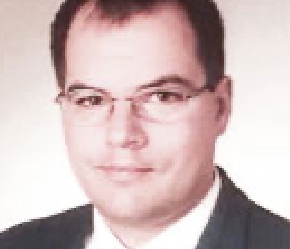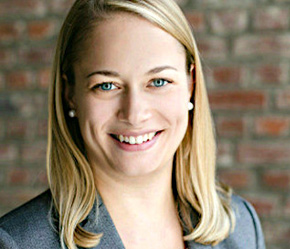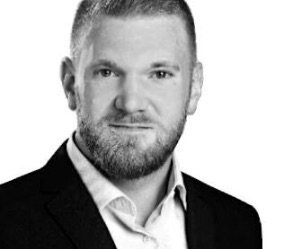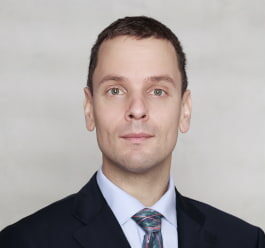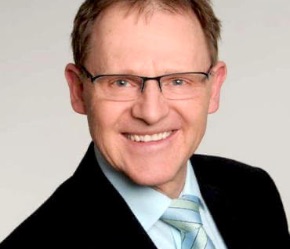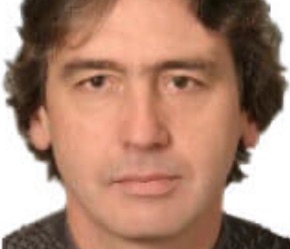 Hans-Peter Beständig
M. Sc.
Employees know that job references are often good to read, but may not be meant positively due to the coded wording in the language of the HR department. It is obvious that one would like to know what evaluation the job reference actually contains. I too felt somewhat unsettled by my reference and wanted to have it professionally reviewed. From a previous successful application through Vesterling, I remembered that Vesterling also offers a reference check. The process was completely uncomplicated and goal-oriented: I uploaded my reference and contact data via the online form and received a detailed evaluation just a few days later. The testimonial was thoroughly analyzed for more or less favorable wording, formal aspects, completeness as well as the signatory. It was also addressed that the scope of the five described tasks was a bit too small after more than 8 years of employment. I will ask the employer to make improvements here. Finally, I was told what "school grade" the reference corresponds to. I was very satisfied with the check. The cost was absolutely reasonable and I am now much more reassured to know that I can apply for a job with the reference without hesitation.
Last but not least, a very nice detail: During the reference check, I had a birthday, which is evident in the work reference. To mark the occasion, the entire Vesterling board sent me a very creative birthday card! This is an attention I had not expected. Really great! Anytime again!
Maarten Brinkman
Operations Assistant
Xervon Instandhaltung GmbH
In search of the next career step, I had applied for a specific position at Vesterling AG. I received feedback after just a few days. Appointments were arranged promptly and e-mails were processed quickly and reliably. As a result, a contract was signed. I would like to take this opportunity to express my sincere thanks to Mr. Wirtz. I can gladly recommend Vesterling AG.
Andreas Engler, PhD
Managing Director Software Development Enterprise,
vantago GmbH
As part of my applications for my next career step, I also came across a position that was accompanied by Vesterling.
This turned out to be a fortunate move. My profile was not only matched to the employer's needs in terms of technical expertise, but there was also interaction and queries right from the start. This is of particular advantage in the case of technical qualifications. Previously, I had also dealt with recruiters for other positions who had simply searched for individual keywords in the CV and compared them with profiles. They often did not understand the competencies of the profiles or the requirements of the position.
With Vesterling, this was definitely different. After an initial comparison, Vesterling continued with very targeted and time-efficient support, which extended into personal consulting and covered all phases of the application process. This made it an entirely successful experience for me.
I would highly recommend working with Vesterling to any employer or job seeker looking for positions with a technical background. Many thanks again to Mr. Neudert from Vesterling.
Matthias Fitzner
Independant interim manager, business consultant, trainer
I had asked for a coaching in 2010 to get an objective analysis of my standing as an applicant for a permanent position. Alternatively, I was looking for some advice and suggestions on how to optimize my self-marketing as a freelancer. Mr. Wirtz made both issues valuable parts of his Coaching.
He analyzed my self-portrayal in my resume in great detail and pointed out some existing weaknesses – which, in retrospect, are comprehensible. Furthermore, he was able to give me a lot of additional tips that supported my potential job applications and were tailored to my personal situation and experience.
Regarding my self-marketing Mr. Wirtz had a lot of ideas and suggestions that helped me enhance my profile for my target group once I adapted them to my individual situation. The ideas were inspiring and I would almost call this coaching a sales training. In addition, Mr. Wirtz was able to provide me with interesting pointers concerning networking from his own experience portfolio.
In my opinion, this was a very good and rewarding coaching for both issues mentioned. I would gladly recommend it.
Elisabeth Groß
M. Sc.,
Total Quality Manager,
itWatch GmbH
I had applied for a specific vacancy and was supported by Vesterling in a very professional and friendly manner in all steps of my application process. Questions were answered quickly and appointments were made promptly. Thus, the application was successfully completed in a very short time. Therefore, I can absolutely recommend Vesterling to job seekers.
Christian Gunkel
Graduate Economist,
Senior Account Manager,
European IT Consultancy EITCO GmbH
I was contacted by Vesterling and I felt well advised from the very beginning.
After a short meeting, we immediately arranged another appointment and discussed my motivation, personality and professional qualifications in a very friendly telephone conversation.
I was likewise supported in the communication with my future employer. I am very grateful to Mr. Neudert for the open, constructive and appreciative feedback as well as the valuable tips and I can recommend Vesterling to anyone who would like to take the next career step with professional support.
Jürgen Hellmich
M.Sc.,
Managing Director,
G.i.N. Gesellschaft für industrielle Netzwerke mbH
I would like to thank Vesterling for the excellent support throughout the entire application process.
From the receipt of the Vesterling Job Newsletter in which the position was advertised to the successful completion the process took less than eight weeks. The entire procedure was very organized, efficient and, above all, transparent for all parties involved. I also felt highly esteemed at all times.
I was particularly impressed by Mr. Ruëff's support as a facilitator between the parties in the back­ground. He thus created a real win-win situation.
I can therefore unreservedly recommend Vesterling in Executive Search and Technology Recruiting. I will be happy to continue working with Vesterling in my new position.
Robert Jabs
M. Sc.
Junior IT Consultant
Orbium GmbH
When looking for a job after studying computer science, I decided on Vesterling as an HR consulting specialist and was positively surprised how easy the application process was. My contact person, Mr. Weber, gave me meaningful advice in each phase and picked out suitable job offers for me. The communication with the employer was also supported and was very efficient. I appreciate the work with Vesterling and Mr. Weber and would repeat it at any time.
Felix Kelm
Senior Software Engineer,
QAware GmbH
The cooperation with Vesterling was at all times friendly and highly professional. Ever since I first applied for one of their positions I knew I was in good hands. Thanks to their technically experienced consultants, Vesterling is able to draw up an elaborate candidate profile. It includes qualifications and skills as well as individual wishes and expectations.

Soon I received a choice of very interesting positions, none of which I would have found without Vesterling. Almost every client invited me for a job interview and every company but one offered me a job. This shows that Vesterling has the experience required to judge clients and applicants correctly and then bring them together.

I would like to thank Vesterling for helping me find an extremely interesting job in a company that I'm enthusiastic about. I would gladly recommend Vesterling.
Thomas Kleesch
Software Sales Engineer MDM,
msg systems ag
I have applied at Vesterling for a specific position. After a short time, I received feedback and an invitation for an interview. Due to my varied CV, Mr. Ruëff dealt with me intensively, asked me many questions and gave me important information. I got the impression that here they are trying to achieve a real match between the position and the applicant. This enabled me to prepare myself effectively for the following interviews and Mr Ruëff also gave me feedback which I was able to benefit from. The whole procedure took place in an appreciative atmosphere and with noticeable professionalism. I was definitely not left alone during the whole interview process. This is how I expect HR Consulting to be when I apply for a job.
Ralph Kolz
Division Manager HVAC,
Heinrich-Heine-University Dusseldorf
I would like to particularly emphasize that during
the cooperation with Vesterling I was at all times treated as a customer whose wishes were included 100%. During all stages of my long application process, passing several authorities, I was always well and actively looked after.
This customer friendly behavior sets Vesterling apart from any competitor I've worked with in the past.

I wish Vesterling every success for the future.
Ashwini Koteshwara
Software Quality Engineer,
Varian Medical Systems Proton Therapy GmbH
I would like to thank Vesterling for all the support offered during my job search and the application process. Apart from forwarding the profile and setting up an interview with the company, I would like to thank you for all the motivating words which gave me the confidence to face an interview held in German. You were able to prove my doubts about the German work culture wrong.
I would gladly recommend Vesterling to my friends and everyone looking for a job.

Thank you for all the support.
Frank Landwehr, PhD
Director Process Technology,
Kronos International, Inc.
Vesterling successfully supported my wish for career change within a very short period of time.
During the two months of my collaboration with Vesterling I got to know and learned to appreciate their professionalism together with their high degree of dedication and goal-oriented approach. Therefore, they were able to find an open position which fit my personal expectations and, ultimately, I signed a contract.
Vesterling's support was ideal throughout the whole process. I would gladly recommend Vesterling to everybody without restrictions.
Andreas Leschik
CIO,
CT GmbH
After an intensive search and a very thorough selection process I decided on Vesterling as the partner for my job search. To this day I've never regretted my choice. From the very beginning I was given professional and intensive advice.
Vesterling pointed out different options which proved that this important step was taking me in the right direction. Even after my successful placement I'm still receiving quality support. This only confirms my choice all over.
Dr. Christoph Lischak
Innovation Program Manager,
Henkel AG & Co. KgaA
It's not always about a new job…. Working for an international corporation a well-founded reflection – including the clear identification of your own goals as well as the comparison to an objective evaluation of the perspectives in your company – is a continuous process that profits greatly from professional support. My coach at Vesterling impressed me with his competent expertise teamed with a distinctive emotional intelligence. He provided me with important advice to evaluate my professional situation. I will trust in his support again once I face my next important career decision.
Daniel Mamrak
Division Manager,
iS2 Intelligent Solution Services AG
I found a new professional challenge as a Computer Scientist thanks to Vesterling. During the conversations with my consultant I was given a lot of very professional, precise and, above all, honest advice. This didn't only help me with my job interview but also enabled me to assess myself realistically and to optimize my application documents.

I would like to take this opportunity to sincerely thank Vesterling for the successful placement and highly recommend them.
Erik Martori López
Data Scientist / Data Mining Consultant
Metafinanz-Informationssysteme GmbH
After completing my master's degree, I was looking for a permanent position. Since I had previously worked as a student trainee at Vesterling, I already knew how professional and goal-oriented the placement process is. Therefore, I turned to Vesterling again. Mr. Wiegand accompanied me during the entire application phase and gave me tips regarding my CV and job interviews so that I could make the best possible impression. My application process worked excellently, I received an offer of a contract at the very first attempt. I am looking forward to starting at my new employer and I am very grateful to Vesterling and especially to Mr. Wiegand.
Peter Mayer
IT System Administrator / DevOps Engineer
TriaGnoSys GmbH
Although I was not actively looking for a new job, I was listed at Vesterling. I wanted to have a job that is closer to my home. Last year I received a really great offer from Vesterling. After I expressed my interest, Vesterling has made everything possible to arrange a first job interview. Vesterling sent me a great brochure with tips & tricks for the interview – this was very helpful. Vesterling accompanied me through the whole application process until signing the contract. Thank you again!
Joachim Momberger
IT Applications Expert Business Systems,
teamtechnik Maschinen und Anlagen GmbH
My contacts at Vesterling were always well-prepared, competent in technical matters and all discussions were always at eye level, supported by the intention to be able to successfully take on the announced vacancy together. Many Thanks.
Dimitri Mottet
Customer Care Manager,
IP Label SA
Vesterling helped me get a step closer to reaching my professional goal by placing me with a French start-up, which offers excellent career opportunities. I will be able to contribute to the international development of the company with my foreign language skills and my know-how.
Pallavi Puranik
B. Sc. (Computer Sciences),
Project Manager,
Verlag C.H. Beck oHG
Since the outbreak of Corona, I have not been actively looking for a job. But one day Mr. Ruëff from Vesterling contacted me regarding an open position. I received prompt feedback from Mr. Ruëff at all times and was accompanied perfectly throughout the entire application process up to the signing of the contract. I would like to thank him again for his support.

I would definitely recommend Vesterling for job seekers.
Jörg Reibel
Software Developer,
GP Inspect GmbH
Within close to no time I was invited to a personal interview during which I was provided with detailed and competent information about positions suiting my expectations. Subsequently, I had several job interviews which all turned out to be really interesting for me. I was particularly impressed with the keen commitment and competence of every consultant I was in contact with. On the whole, the complete application process only took three weeks.

I am more than happy with everything Vesterling did for me and I want to thank them very much for the professional approach.
Anna Maria Simon
Team Leader
I received prompt feedback and timely appointments from Mr. Wirtz at all times. The interview training in particular helped me to prepare even more professionally for job interviews. I am very grateful for the open, constructive and appreciative feedback, the valuable individual tips, as well as the flexibility and accessibility and recommend Vesterling and especially Mr. Wirtz to anyone who wants to prepare for the next career step with highly professional support.
René Spinzig
Project Management Assistant
ADB Safegate Germany GmbH
All-round carefree package – From the first telephone interview, through the application process with the client, right through to the signing of the contract, Vesterling and, in particular, Mr. Weber always stood out for professionalism and empathy.
The uncomplicated and intensive support completed the work as well as excellent communication and individual adaptation of the candidate portfolio for the presentation to the client and current employer. They clearly distance themselves from prefabricated texts or building blocks, as known from other service providers, and consider and question the interpersonal aspect as well as the professional qualifications. Personally I can and will recommend Mr. Weber at any time without reservation and will, should it become necessary, definitely come back again on his specialized knowledge, his authority and his integrity.
Thank you for the successful placement and excellent cooperation!
Dr. Milan Vujinovic
DevOps Engineer
Brayn.io GmbH
When looking for a new job, the staff at Vesterling helped me a lot. They made me aware of several jobs, all of which were a very good fit for my job profile at the time.
After the first interview with the Vesterling consultant, it only took a few weeks before I was offered a new and interesting job. Throughout the application process, the consultants have been very helpful and efficient. They have acted in a very professional manner.
I would especially like to thank Ms Shevchenko for her support. Based on my experience, I can fully recommend Vesterling and its services.
Reiner Welzer
Senior Application Engineer,
INOVA Semiconductors GmbH
When Vesterling contacted me, I thought at first, "Not another recruiter…" However, the very first phone call was somehow different. We immediately made an appointment and discussed my personality, strengths and professional qualifications in a very pleasant and professional conversation. I've always had the impression that Vesterling was to find an optimal solution for both sides. Well, what can I add? About three weeks later, I had a signed employment contract and am thus more than satisfied.
I highly recommend Vesterling.
Valeri Wirt
IT Engineer Mobility & Cloud,
Mineraloelraffinerie Oberrhein GmbH & Co. KG
The cooperation with Vesterling HR consulting has always been characterised by friendliness and a high degree of professionalism. Vesterling contacted me by telephone, only one day after receiving my application. The consultant, Mr Neudert, proved to be a very competent and committed consultant. After a few days I had already been offered the first placement proposals and there were vacancies included that I would not have found without Vesterling. Whenever I had a question, it was answered promptly by my consultant.
With the help of Vesterling, I found a very interesting job in a company I am enthusiastic about. The HR manager of the company also praised Vesterling in my interview and described the company as professional and unbureaucratic.
I can only recommend Vesterling!
By the way: Vesterling was honored by Kununu as a Top Company!
Read about us here and judge for yourself!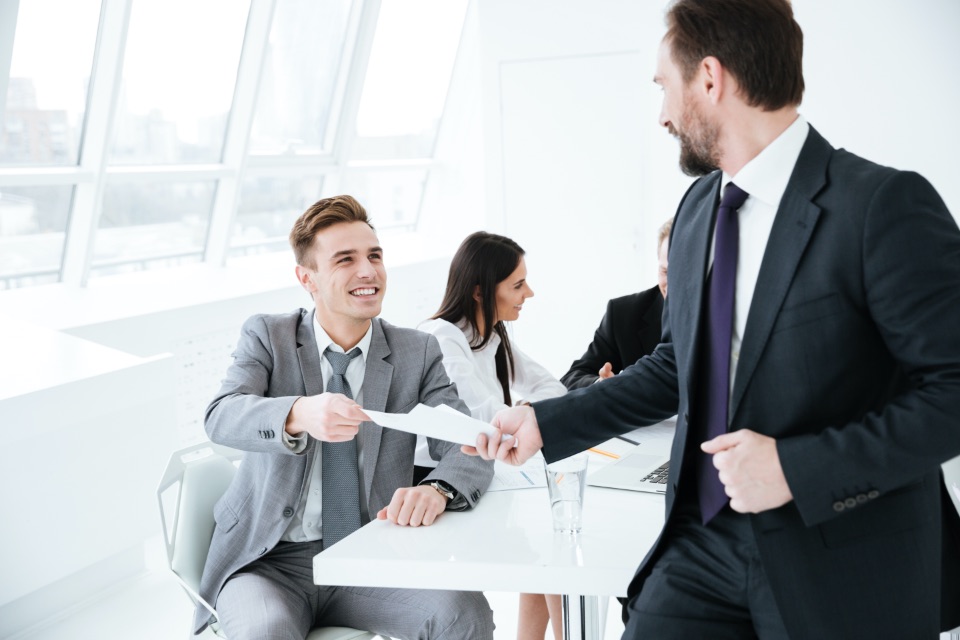 Your recommendation is worth 1.000 €!
Help your friends to get access to the Vesterling network! If you recommend a friend or colleague whom we subsequently place with one of our clients, we will reward you with 1.000 €!